Asiaray Honoured with Annual Grand Prix Awards at
The 19th IAI International Advertising Awards
* * * * *
Scores Big Win with Nine Awards Garnered
Asiaray Media Group Limited has been honored with the "Annual Grand Prix Awards" at the 19th IAI International Advertising Awards ("IAI"), along with one Gold, two Silver and two Bronze awards as well as three Excellent trophies, making the Group the biggest winner with nine awards garnered in total. There are two sections of the judging process for "Annual Grand Prix", while Asiaray ranked number one from the online voting section with a voting rate of 70,000 times. And Asiaray has also been high recognized by the judging panel which is formed by professionals from the industry of media, advertising and corporates etc.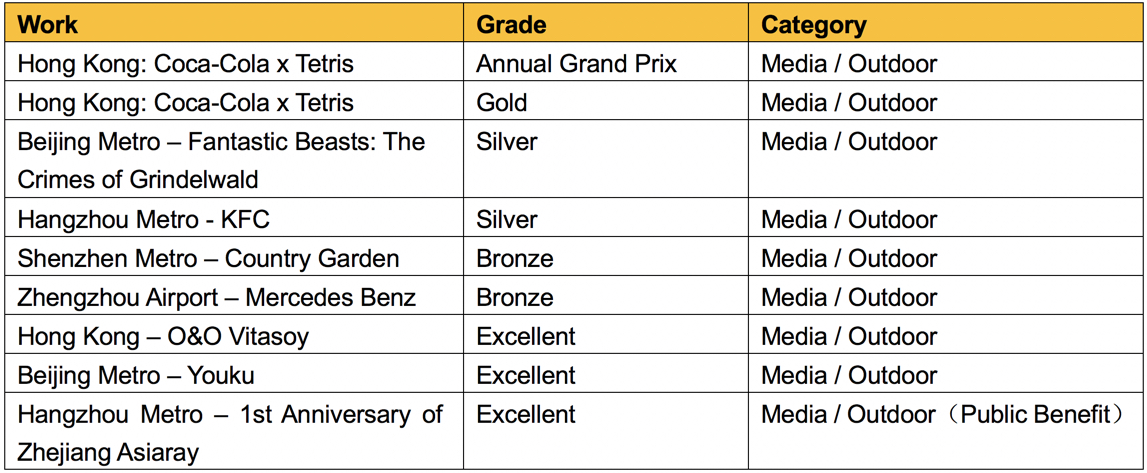 The IAI is a famous Chinese advertising awards hosted annually, which is sponsored by the China Commercial Advertising Association, the Advertising Institute of the Communication University of China, the IAI International Advertising Institute and the strategic support of the CCTV Advertising Management Center. The awards aim to recognize great advertising creativity featuring a combination of comprehensive strategy, good media communication, effective execution, good public relations, etc.
Asiaray has always been committed to create innovative media campaigns. In 2018, the Group debuted the first media buying platform with programmatic DOOH media in Hong Kong, together with its unique 'Space Management' approach. Asiaray launched the "Coca-Cola x Tetris" campaign at Asiaray's billboard located at Russell Street in Causeway Bay, integrating both online and offline ("O&O") solutions. Boosted by the great success of the campaign, the Group has captured The Annual Grand Prix Awards amidst fierce competition among all the Gold Awards winners.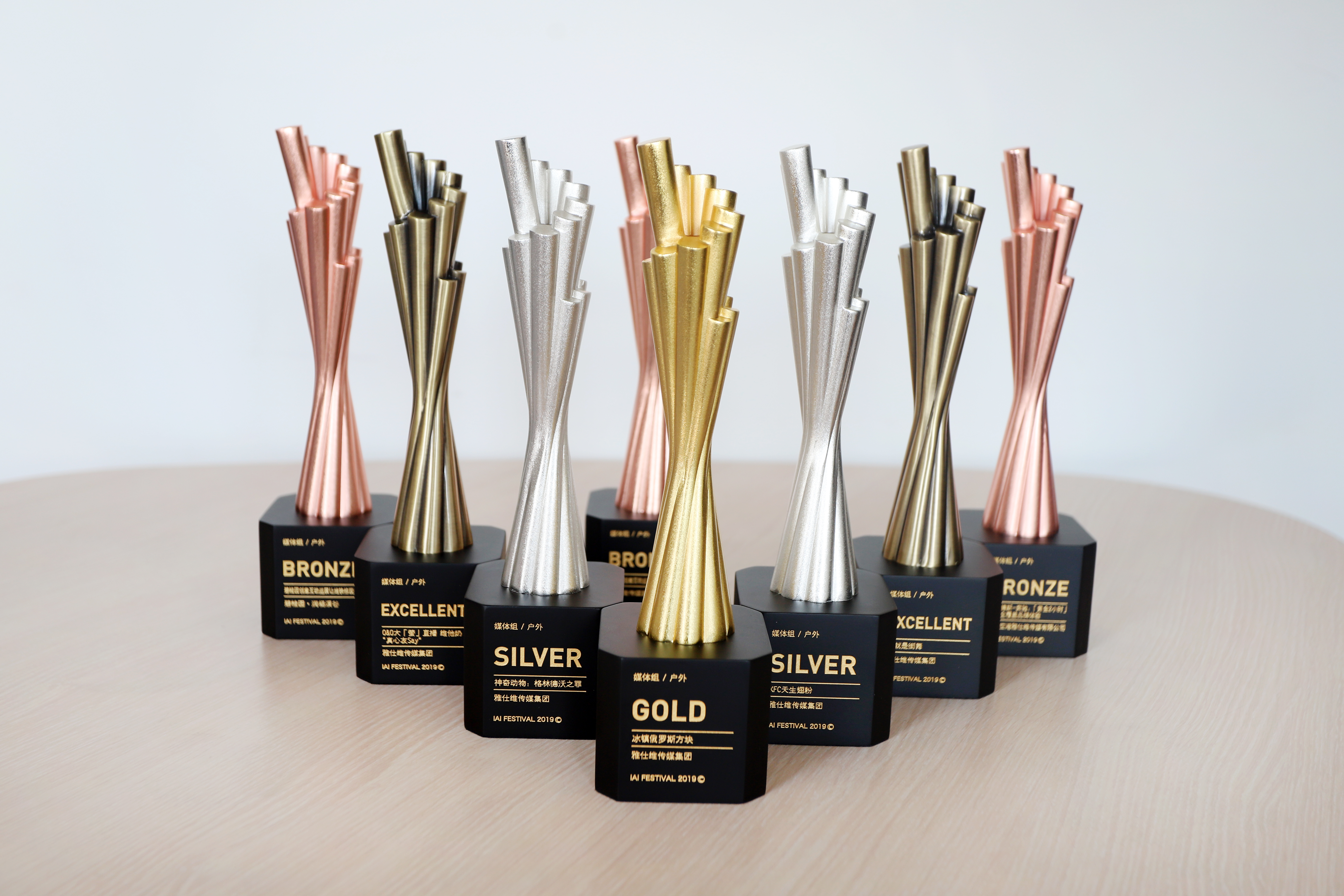 Asiaray garners nine prizes at The 19th IAI International Advertising Awards, including the Annual Grand Prix Awards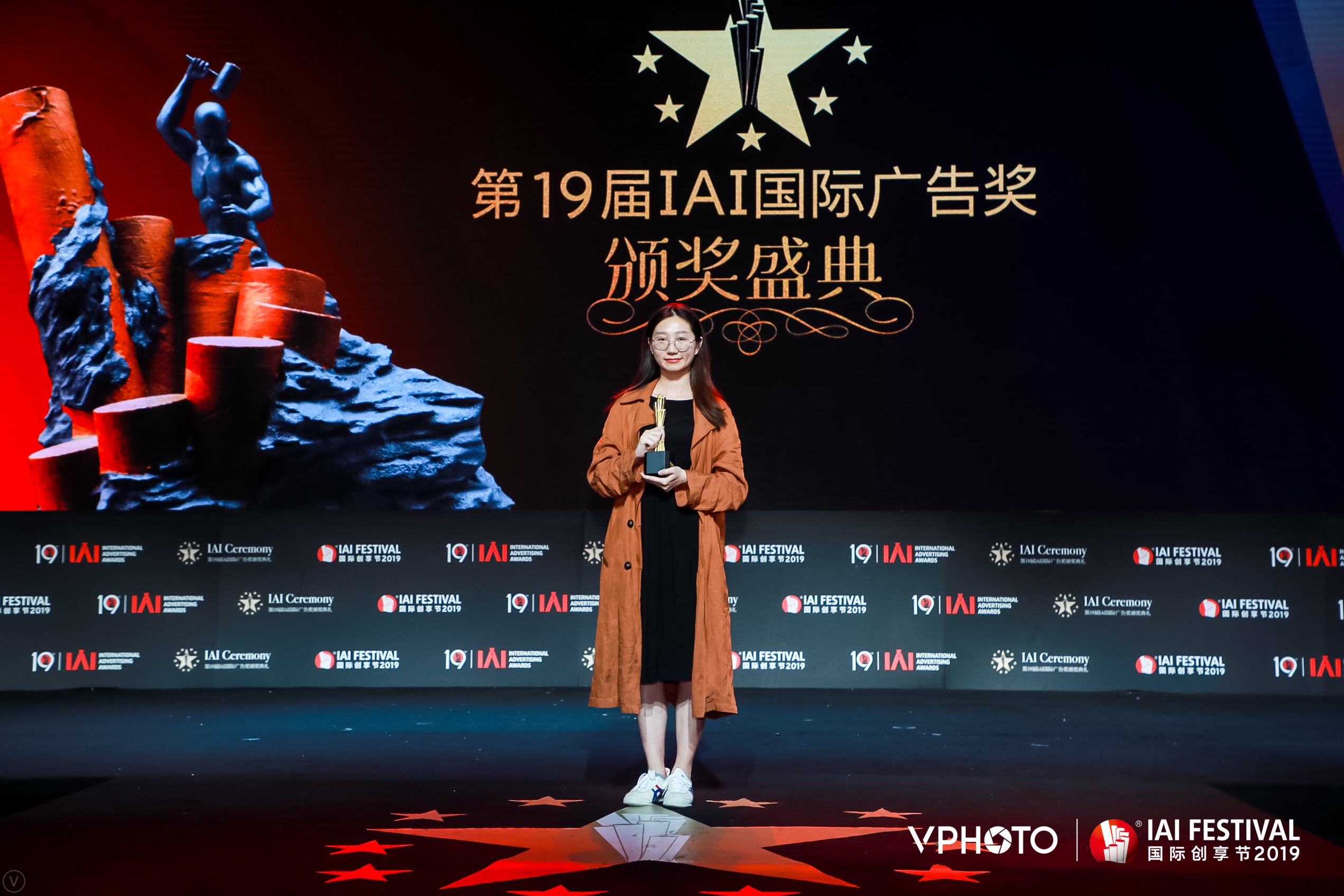 Representative from Asiaray receives the Annual Grand Prix Awards at the 19th IAI International Advertising Awards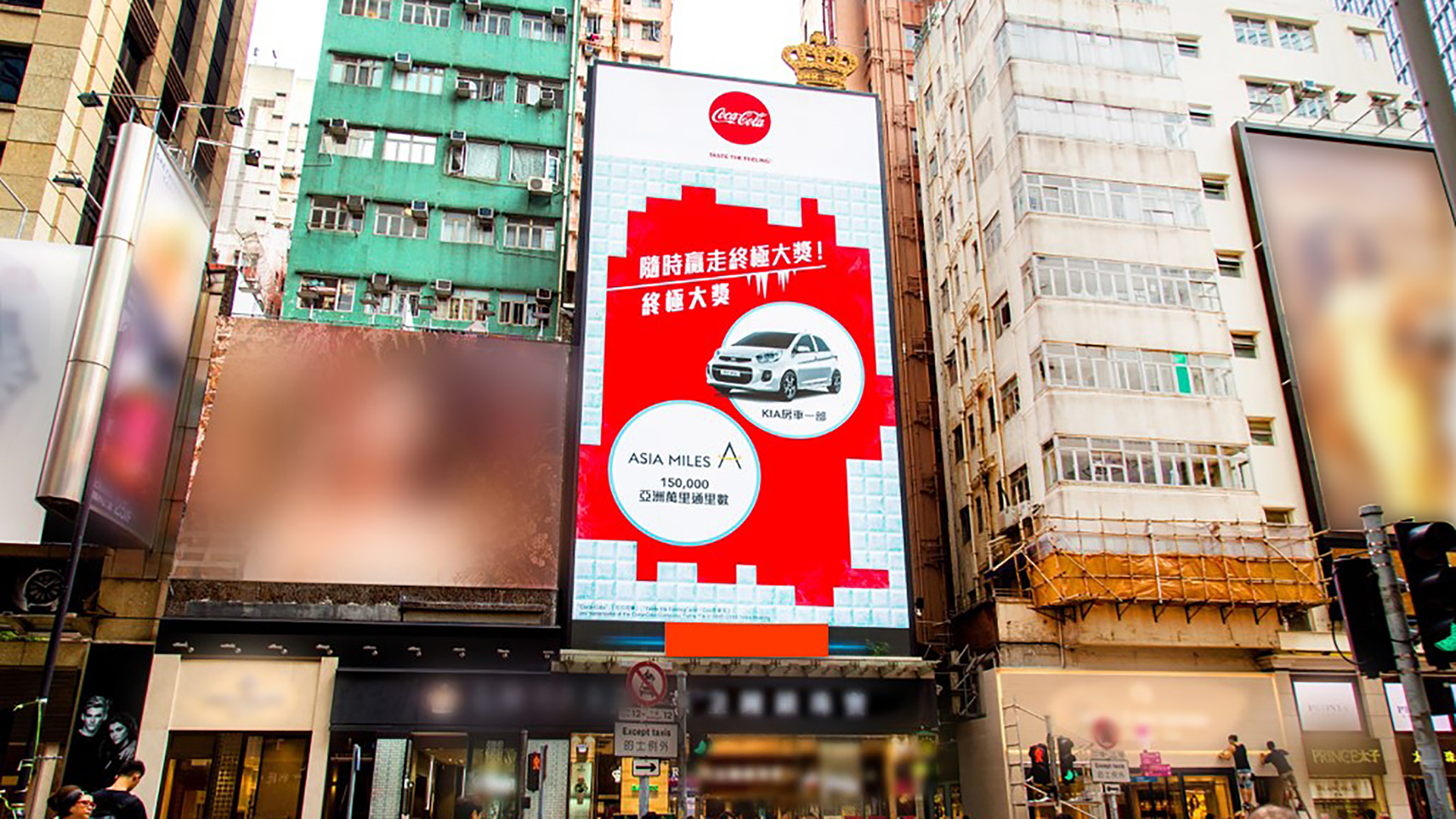 The innovative "Coca-Cola x Tetris" campaign at Asiaray's billboard located at Russell Street in Causeway Bay integrating both online and offline ("O&O") solutions wins the Annual Grand Prix Awards