Asiaray Media Group Limited has received the Certificate of Merit – Media and Communication Sector, at the Hong Kong Awards for Environmental Excellence ("HKAEE"), led by the HKSAR Government-appointed Environmental Campaign Committee ("ECC") along with the Environmental Protection Department (EPD). The accolade stands as testimony to the Group's commitment to green management and its outstanding performance in environmental innovation. In addition, Ms. Phoenix Kam, Marketing Manager of Asiaray, has awarded the Young Green Leader Award, having been nominated by the ECC.
Asiaray has always committed to promote environmental protection of resources and make continuous efforts optimizing the use of natural resources. The Group also focuses on promoting energy conservation in its operations and offices, thus strives to implement the concept of environmental protection. It has also proactively invested in friendly advertising materials and managed the recycling of used materials, as well as introduced innovative and energy-saving advertising solutions to its partners so as to reduce overall energy consumption.
Mr. Vincent Lam, Chairman and Executive Director of Asiaray, said, "With 2018 marking Asiaray's 25th anniversary, we are delighted to be recognized as a 'Hong Kong Green Organisation' and to be awarded 'Hong Kong Awards for Environmental Excellence' for the third consecutive year. Since Asiaray's founding, it has fully supported and promoted environmental awareness among the general public. Going forward, Asiaray will continue implementing strategies that advance environmental sustainability and promote green initiatives. Also, we will identify areas of improvement on environmental issues as well as keep close ties with stakeholders to encourage environmental management."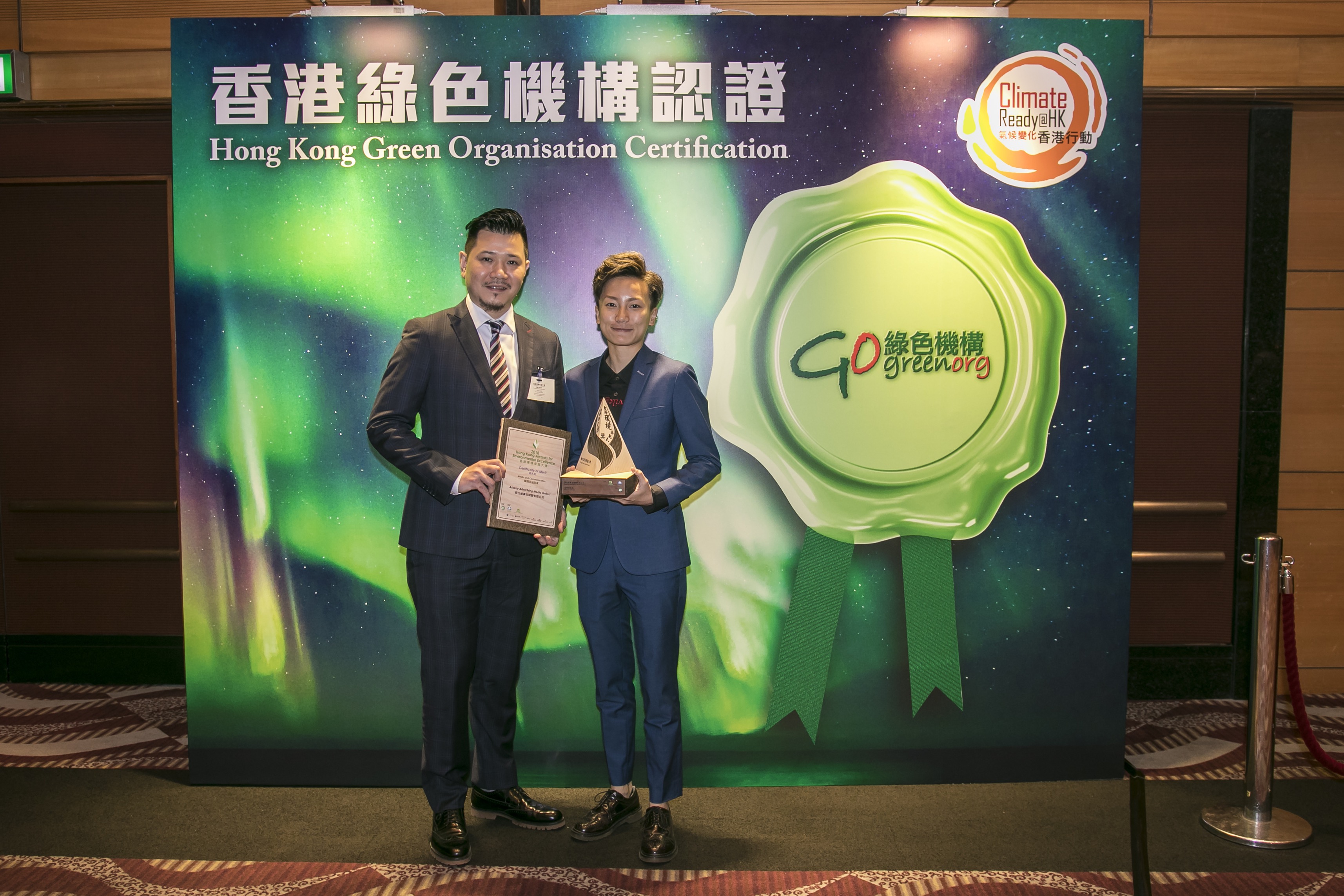 Mr. Kennedy Wan, Commercial & Operations Director of Asiaray (left),
receives the Certificate of Merit in Media and Communication on behalf of the Group.
Ms. Phoenix Lam, Marketing Manager of Asiaray (right) has awarded the Young Green Leader Award.